SAFARI INNOVATION Program
We support organizations and public institutions to implement a startup mindset
ESTABLISHING A STARTUP
MINDSET FOR LONGTERM SUCCESS
WE ENABLE PUBLIC INSTITUTIONS:
"We didn't do anything wrong, but somehow we lost."
Stephen Elop (Former CEO, Nokia)
PRODUCTS
Trends like Big Data, Cloud Computing, Social Media, Mobile Computing and Internet of Things disrupt existing business models, affect product characteristic, speed-up sales cycles, change brand recognition and engagement. In other words, it affects every step of the value chain.
COSTUMERS
When customers have been king until now. Digitalization makes them gods. Global competition is only a mouse click away so that winning and keeping them becomes complex and makes customer relations a top priority.
ORGANIZATIONS
With the market and product side of business changing, organizations also need to adapt internally. Staying efficient while being innovative and agile is one of their key challenges. A sustainable way into a digital future needs a holistic approach that takes people, methodology, processes as well as infrastructure into consideration.
"Culture is eating strategy for breakfast"
Peter Drucker (Author)
Connecting…
… startups and established companies is beneficial for everybody involved. With individualized tours through startup hubs and creative networking events, we help startups and corporates to connect on eye level and build a foundation for future activities.
Educating…
… traditional corporations on the latest startup trends in their industry, startup mindset and – working mode, can help to overcome inertia, build up awareness for industry changes, speed up processes and help to overcome outdated patterns of behavior.
Supporting…
… corporations on their way towards a digitalization. From an active role as Leadership-Mentors to taking action as interim partners, we make sure that change is going into the right way and is sustainable and successful.
Adriano Villa Bascón
Adriano has been a part of the PIRATE team since 2018. At SAFARI he is mainly involved in the moderation of events as well as organizing & planning design sprints, workshops & guided SAFARIS. Before joining PIRATE Adriano held a position as managing director of the World Business Dialogue where he gained professional experience in international projects outside of Europe.
Adriano's Top 3:
Design Thinking and Startup Methodology
Project Planning & Management
Product Development & Evaluation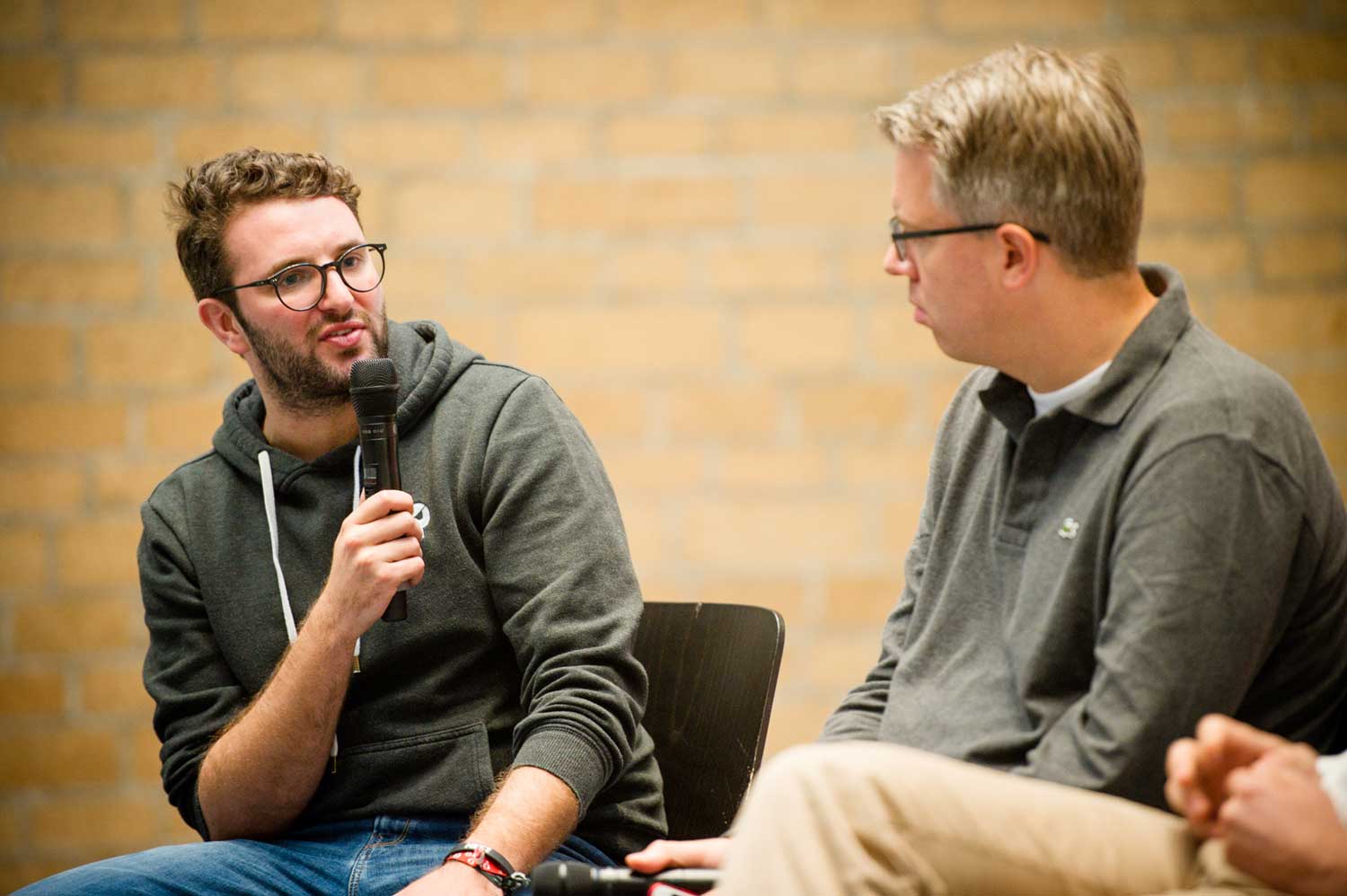 Till Ohrmann
Till is an entrepreneur for more than 10 years. As Managing Director of PIRATE.global, he organized over 300 events like PIRATE Summit and EXEC Fintech/Insurtech, in over 60 countries. As an active ambassador of "Digitale Wirtschaft NRW" and member of the "European Digital Leaders" by the World Economic Forum, he is a globally active and well-connected startup ecosystem builder.
Till's Top 3
Business Model Evaluation
Coaching & Mentoring
Startup Ecosystem Building
Manuel Koelman
Manuel is a Serial Entrepreneur, Angel Investor and consultant since 2003. Together with PIRATE he follows his passion to spread the Startup Mindset all over the world. Manuel helps corporations for many years to future proof their business model, become innovative and integrate Startup DNA into their everyday life. Manuel invests and supports early-stage AI and Machine Learning startups.
Manuel's Top 3:
Strategy Development
Coaching & Mentoring
Investment Advisory
"Thanks to Startup SAFARI I was able to meet several innovative startups and topics structured well to fit in just one day. We are very pleased to bump into MyDaylivery and subsequently came to an agreement. We are looking forward to come to next year's Startup SAFARI again!"
"The Startup SAFARI helped us to connect with proper business partners during our session. It took less then three weeks to sign an agreement with one of Germany's biggest insurance companies in the field of logistics. What seemed to be impossible turned out really fast!"
"Great event by the fantastic team which also organizes the Pirate Summit."
"Excellent organisation of the Guided fintech SAFARI and dinner afterwards. Every participant (incl. myself) enjoyed the tour very much and got inspired a lot. The closed & exclusive setting that allowed us to network with the fintech movers & shakers during the evening was a special highlight."
"In April of 2018 the SAFARI Team organized for us the workshop "Vom MVP zum IPO" […]. Alltogether the workshop was very practice-oriented and built around our needs. Thanks to the expertise of the SAFARI team and their good connections into startup ecosystems our workshop offered great and exciting discussion amongst the participants."
"We hosted a session for the management board of a global insurance company at our fintech hub. Aside from a great discussion on the day itself, we were able to start a strong partnership with the company and we are in ongoing discussions on several ways of collaboration."
"The networking dinner after the guided Fintech SAFARI was a good meeting for business development, as everyone present was looking to explore potential collaboration opportunities."
fake tag heuer